Life is tough and from time to time you have to fight. Some times it has a physical contact but most of the times this battle is inside your head. It doesn't mean that it doesn't hurt. Honestly most of the times you wish it would be just a physical fight and pain. But it is not.. I know it and you know it. I am forever grateful that I am not alone in this battle, I got to know Jesus. And since that time I've never felt totally hopeless and helpless. Never. No mater how down I was. I knew that there is always hope. And it's name is Jesus.
Lighting diagram:
One of my good friends Daniel once came over to my place and I've got an idea to make a picture with him which would reflect the feelings that I've mentioned above.
The lighting diagram is quite simple: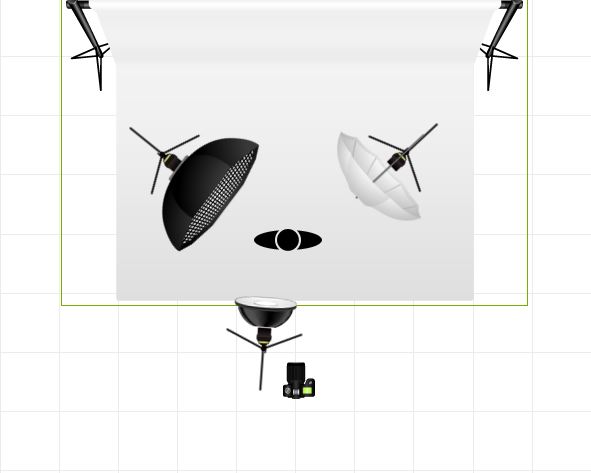 I've used 3 Speedlites with different modifiers and one additional umbrella as a reflector.
Editing process:
Then I've cut Daniel out of my beautiful room 🙂 and add some "fighting signs" to his face and hands. As Joel Grimes says: "Just enough to sell a fake".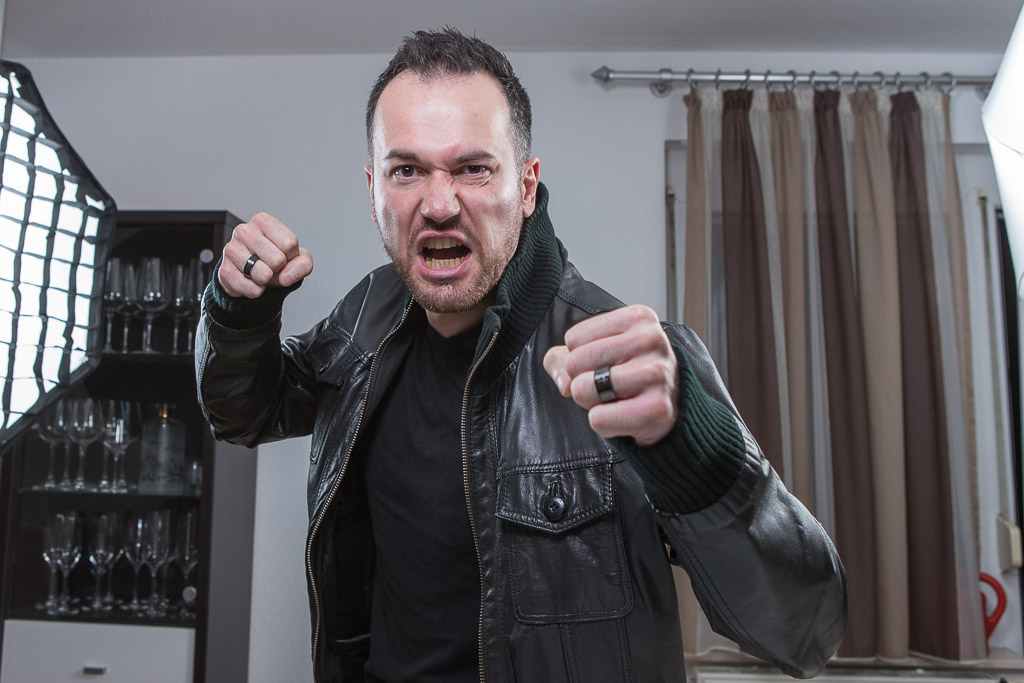 Later I've found a nice parking area which fits perfectly in to my idea. I did an HDR image of it and added Daniel there.
Some more corrections of contrast, color and overall mood and the picture is done.
Settings:
Portrait: ISO200, f/5.6, 1/160s, 30mm
Background: ISO250, f/8, 5 image HDR, 24mm
Gear:
Camera: Canon 6D
Lens: Canon EF 24-70mm f2.8L USM
Speedlites: Canon 580EX II + Canon 430EX +Yongnuo 568EX II
Triggers: Pixel King TTL
Modifiers: Phottix Easy-up Octabox 80cm, Delamax SL-Fiber white umbrella 101 cm (as a reflector), white umbrella 88cm, Micnova beauty dish 47cm
Tripod: Manfrotto 055XPROB + 808RC4 head
I would be glad to hear what you think of it. And when you have any questions feel free to ask.
—
Some times you just have to fight!