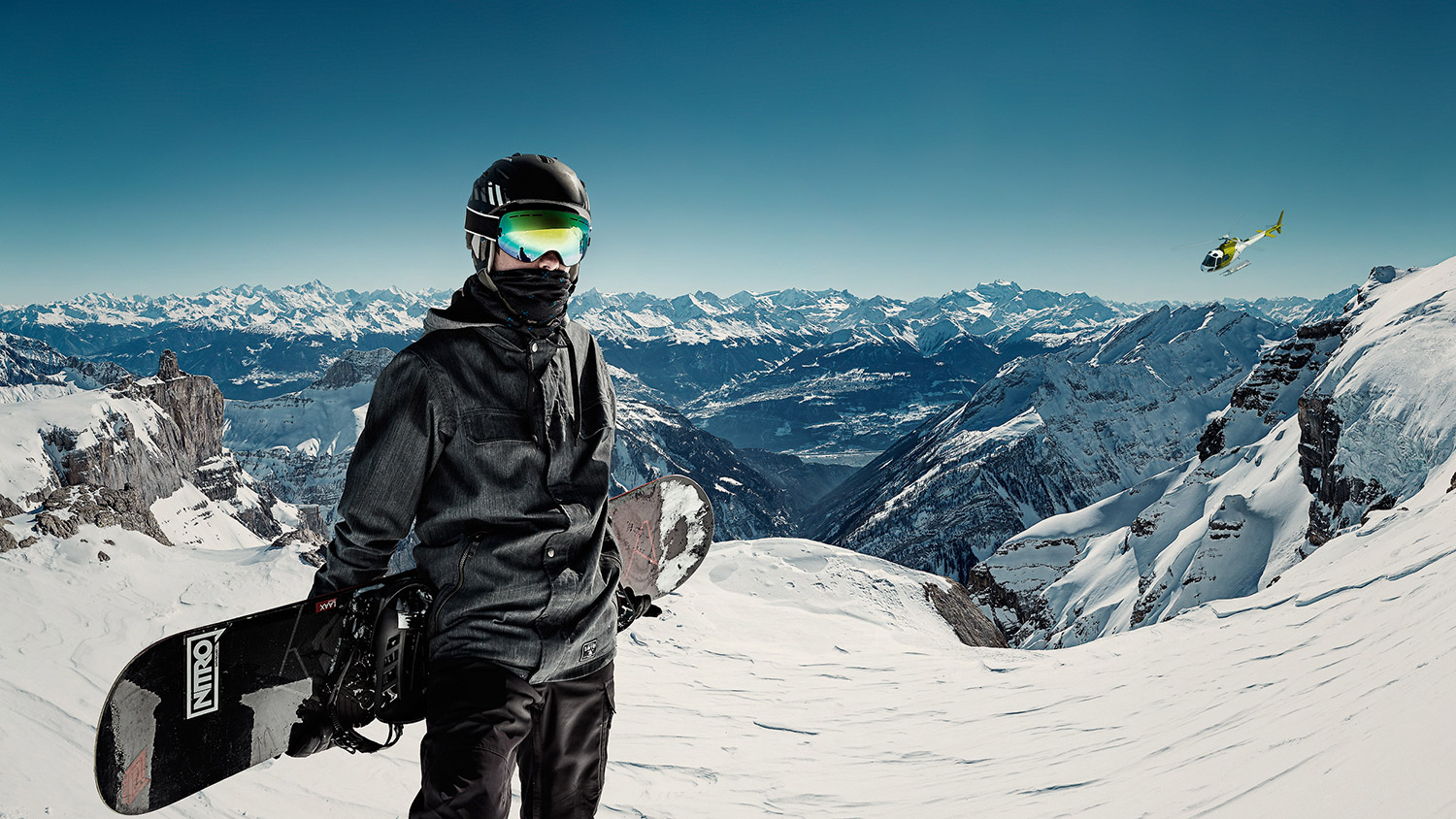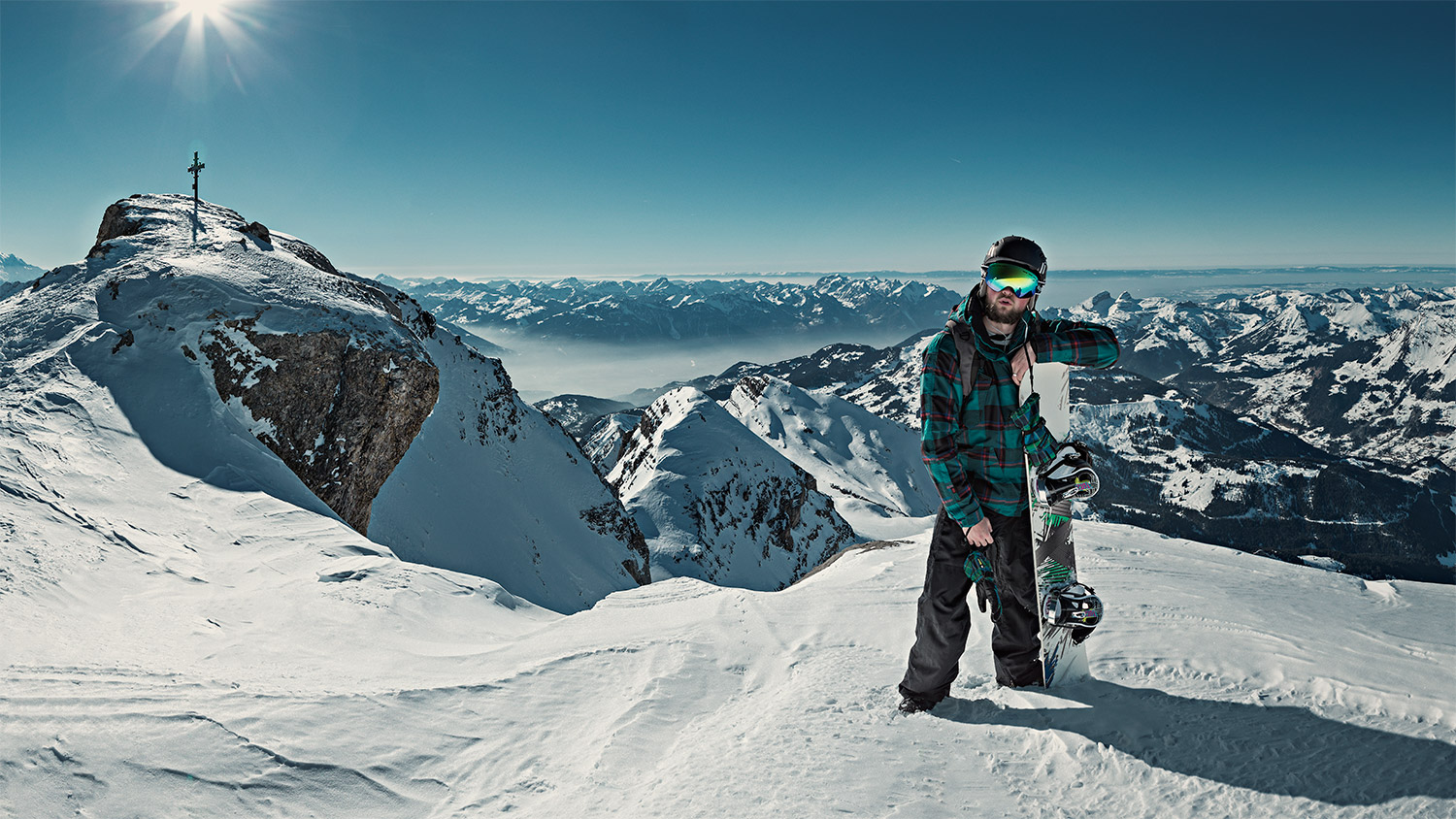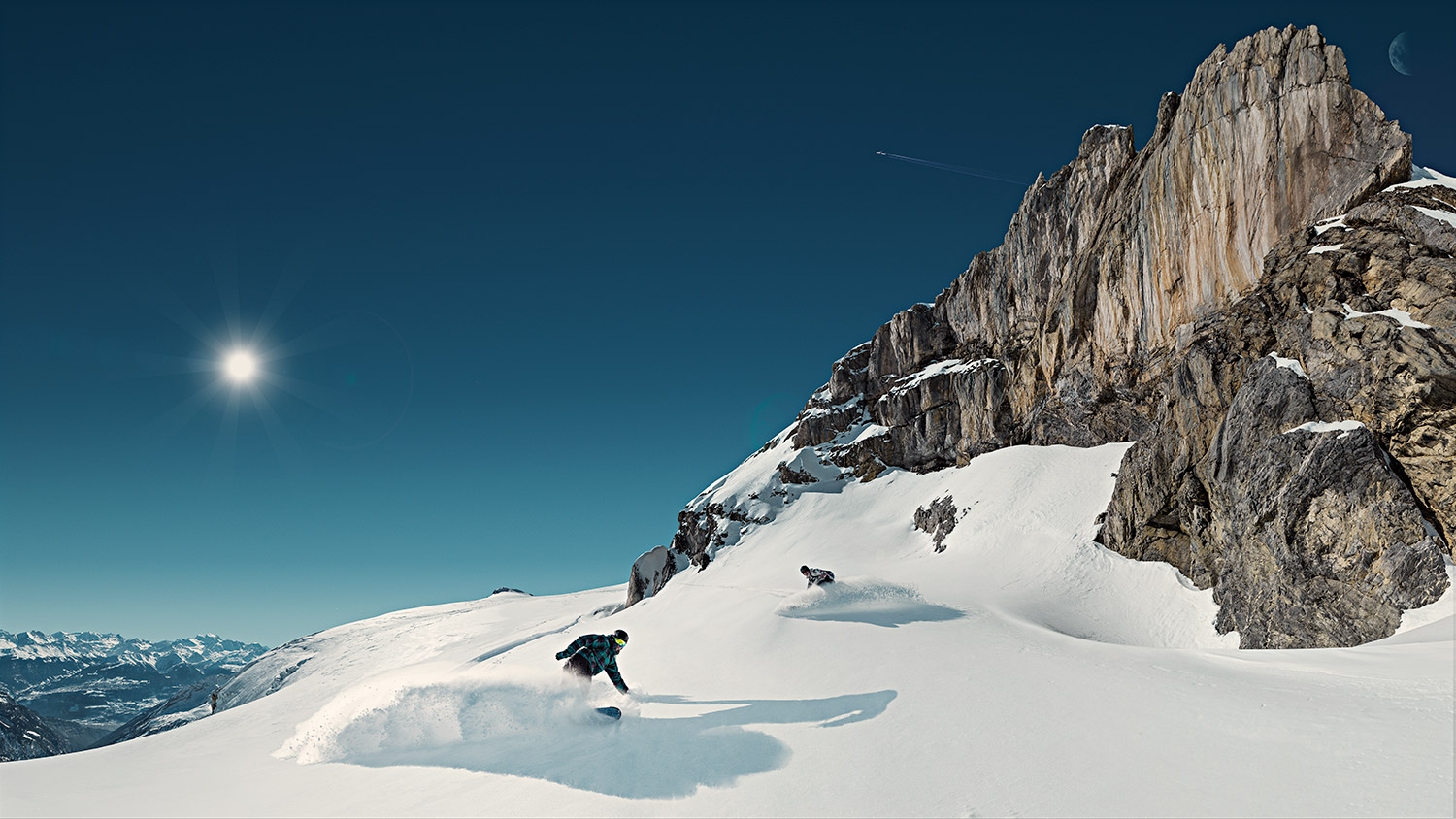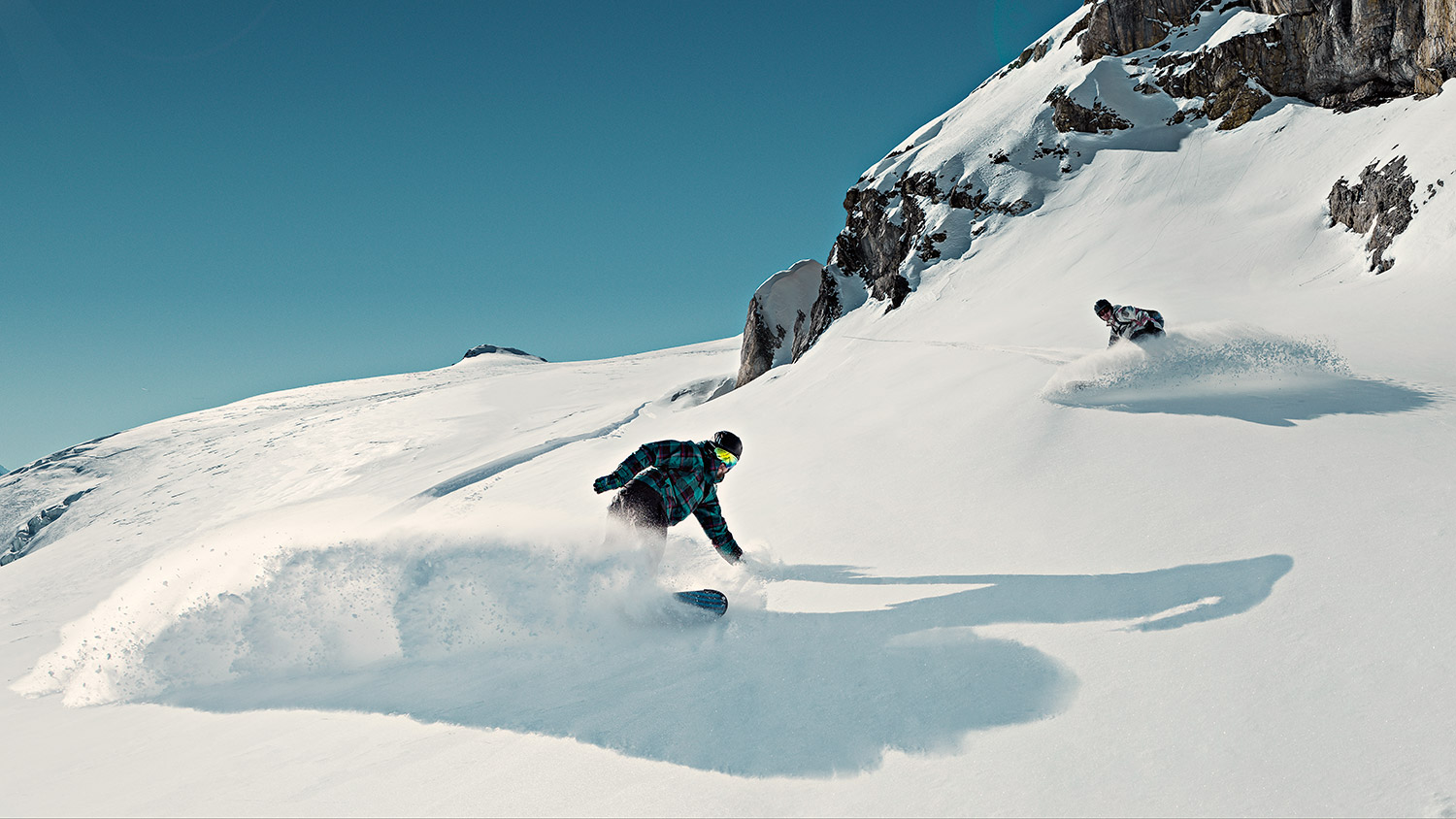 The Challenge:
Simply to get to a 3200m high location with a full backpack of equipment!
I love my job and my live because I am fortunate to enjoy them and to do what I really like. This time we were at the Swiss Alps taking some Snowboarding-style pictures. With this project I wanted to show the freedom I feel being high in the mountains. The hardest part of it was simply to get to a 3200m high location. However I loved all about it: the journey, the company and and the magnificent landscape.
Every composite image was made separately form foreground and background pictures.

Funny story. The ascent took us about 3 – 3,5 hours, plus some time to photograph all this beauty. The process was so interesting that we kind of lost the track of time. When we came back to the nearest lift, we realized that it has been already closed and there is nobody on the hills. On the way down, we met some security patrols, which were not that happy about our delay. Finally, we came to a ski station and understood that we were totally at the wrong place and that all lifts were already closed… After some exploration, we have found a stationary restaurant and accidentally saw a service lift coming to it. After some negotiation in French (which is not one of my strength), we were able to get in to the lift and to come down to the ground station. The funny part of this story is this: if we would come just 2-3 minutes later, we would miss the last shuttle-bus and would have to walk many kilometers in the dark just to get to our car. Luckily, we were perfectly in time.
Big thanks to Paul Exler for the 'Behind The Scenes' images!