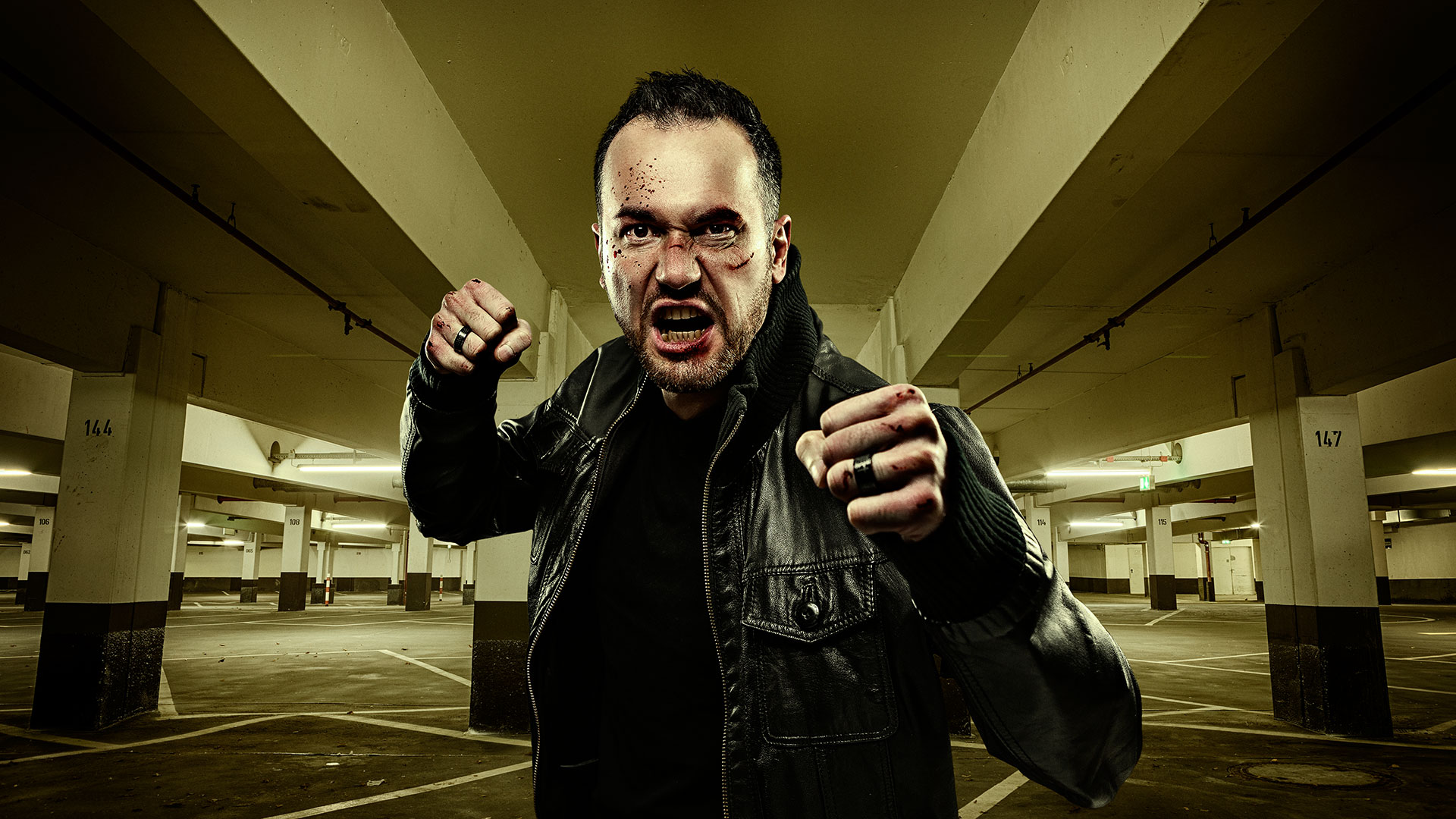 The Challenge:
To make the wounds and blood look realistic!
Sometimes you have to fight.
This symbolic project was about those fights that most of us are having during our lives: a "fight" for your passion, for the well being of your family; a fight that are having to become who we want to be and many others that we have in our heads.
I made a separate picture of Daniel (the street fighter) and the background, and lately put them together. To make it look more realistic I added some wounds and blood. You can read more about the making of process at my blog.