Some days ago I made a blog post about my blizzard shooting for Mission 3:16 music band. And now is the time to come behind the scenes.
It took some days to prepare and find everything what we needed for this shoot. I've chosen Studio1 for the possibility to have a huge wide black background and also because they have all the needed gear for this kind of set up. Gladly i didn't have to prepare everything alone and my good friends helped to organize it and also assisted me on the shooting. Before the band has got their makeup we did some tests. The lighting diagram of my set up was quite simple: main light – big octobox (to get a nice "wrapping" light on all our models), back lights – two beauty dishes with grid (to control a direction of light) and one background strobe behind the black flag (to get a gradient of light on a background).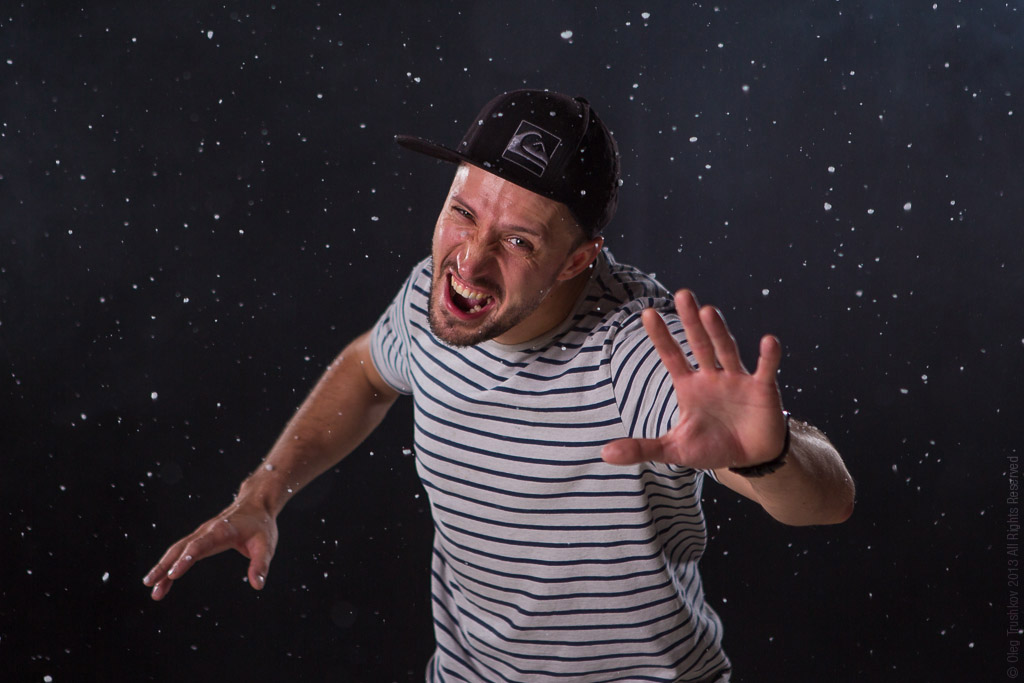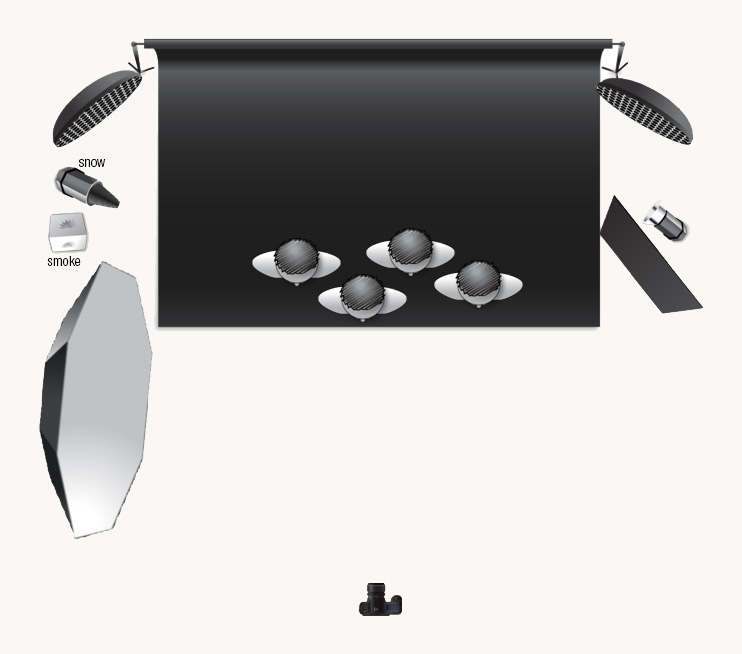 At the beginning I used Canon 5D mark III camera with Canon EF 85mm f1.2II L lens and with one subject it looked not bad. But then 4 guys came into a frame and the picture absolutely changed.  I wanted to get a shallow depth of field to have this nice blurred snow in front and behind the band. But there is no way to make it happen and also to have them all in focus plus get a good lighting and emotion.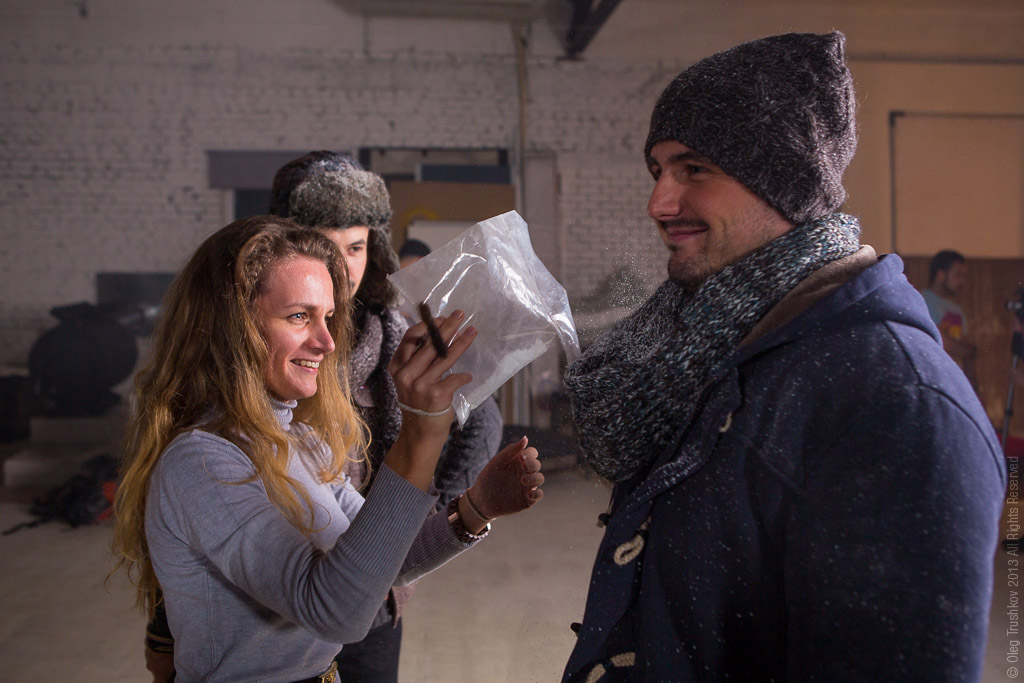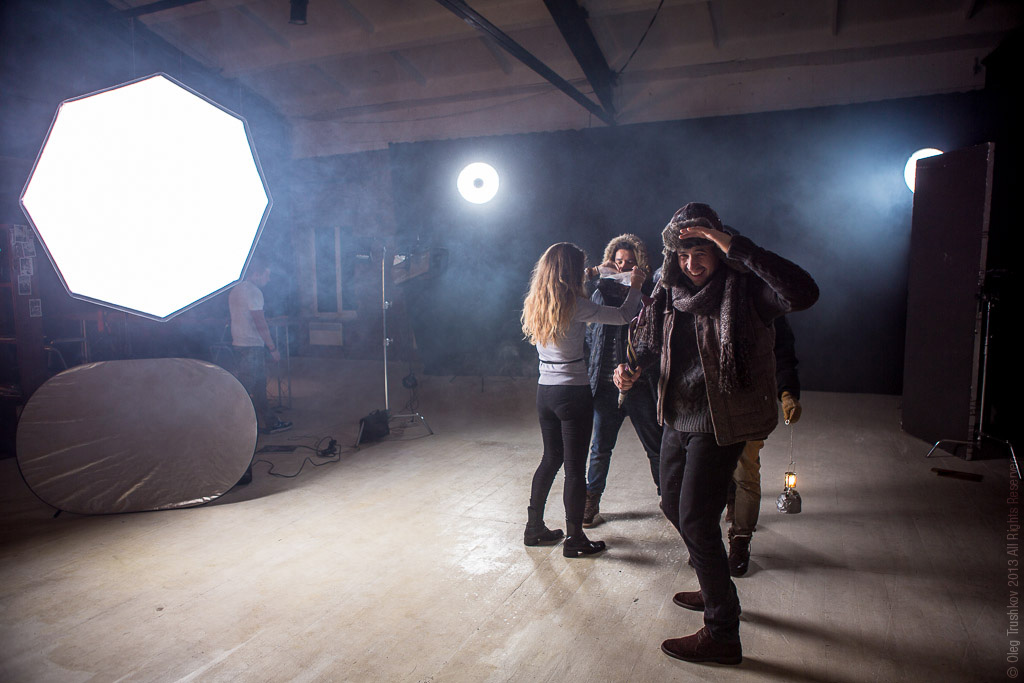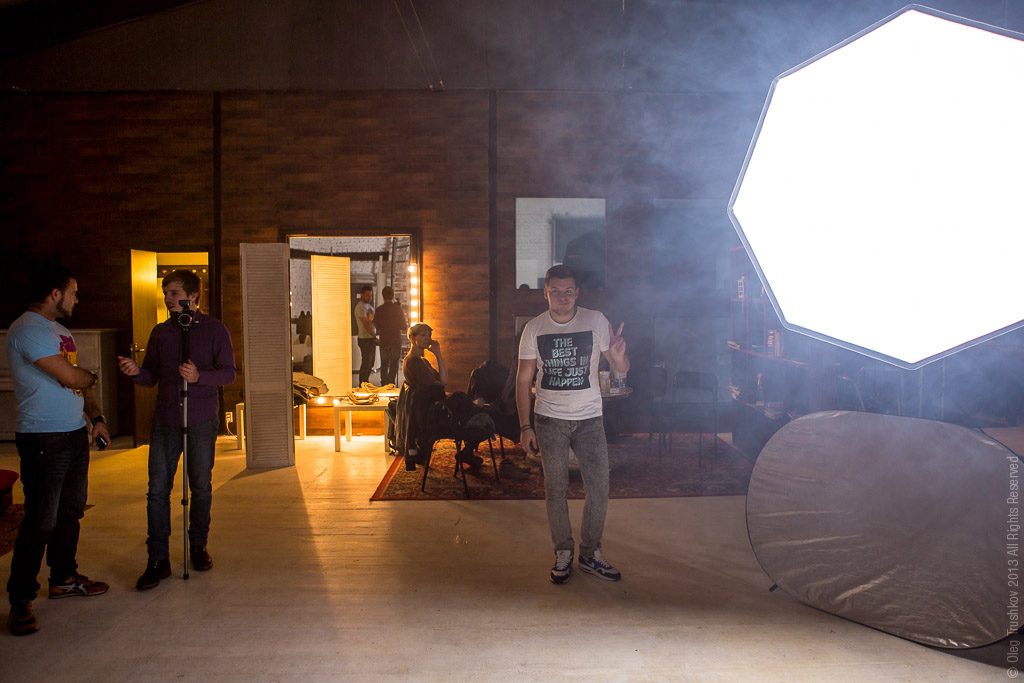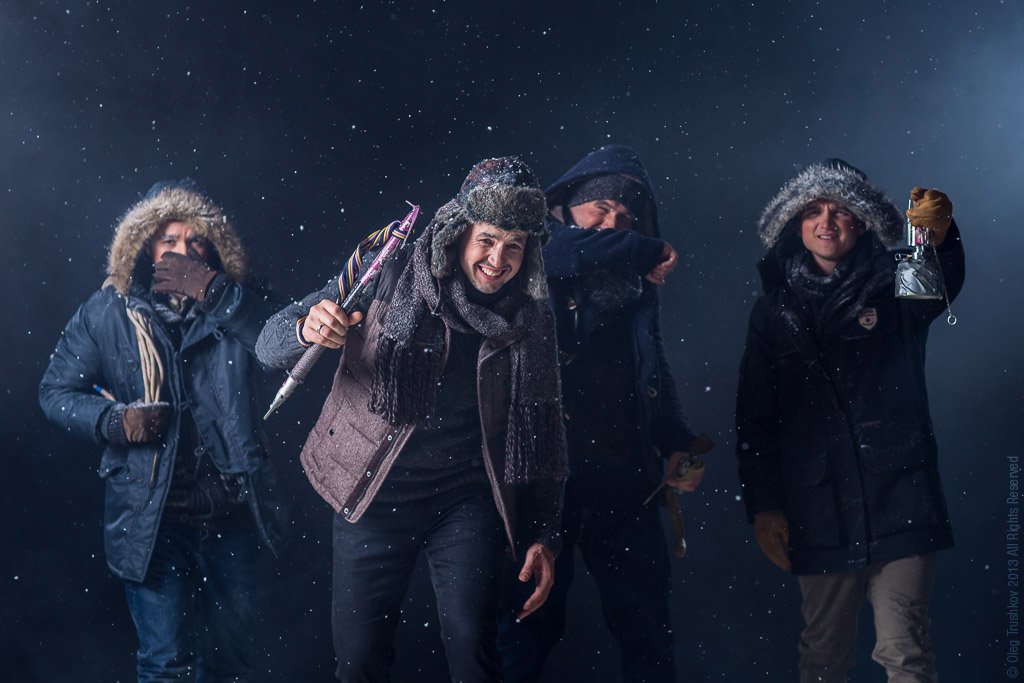 After this first try we switched to the single shots using Canon EF 135mm f2.0L. This change gave us more control over the snow and depth of field and also helped me to get the needed expressions from the guys.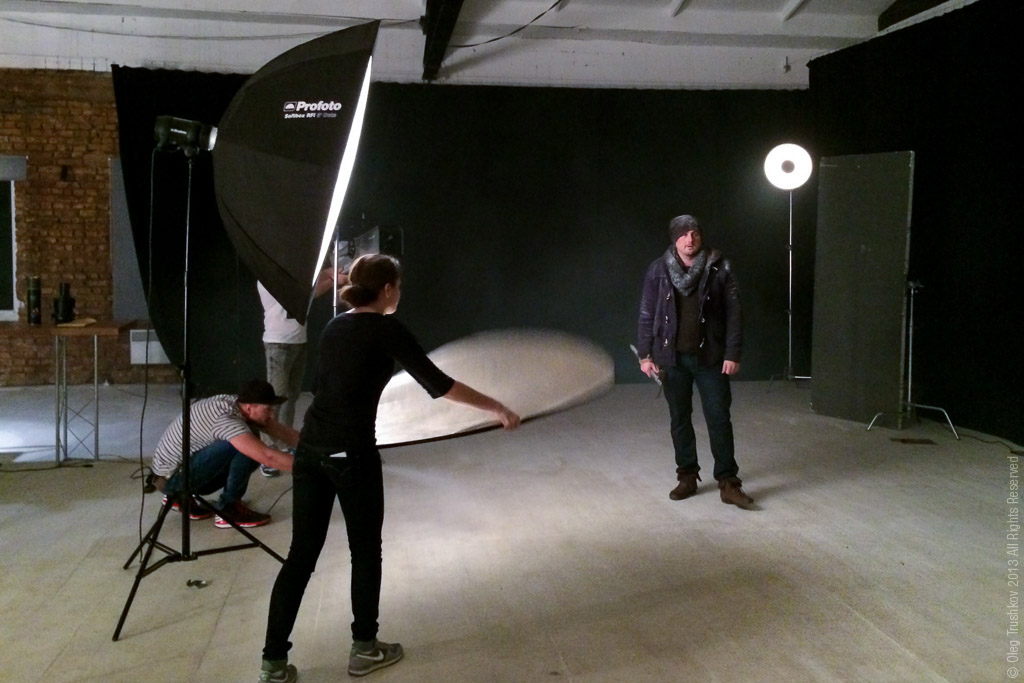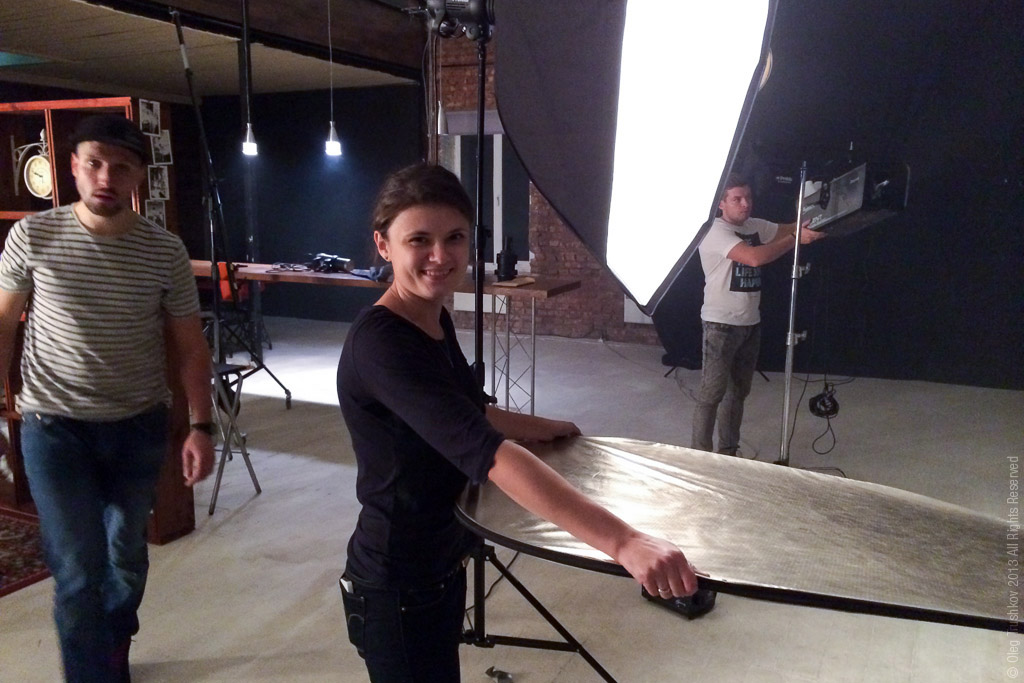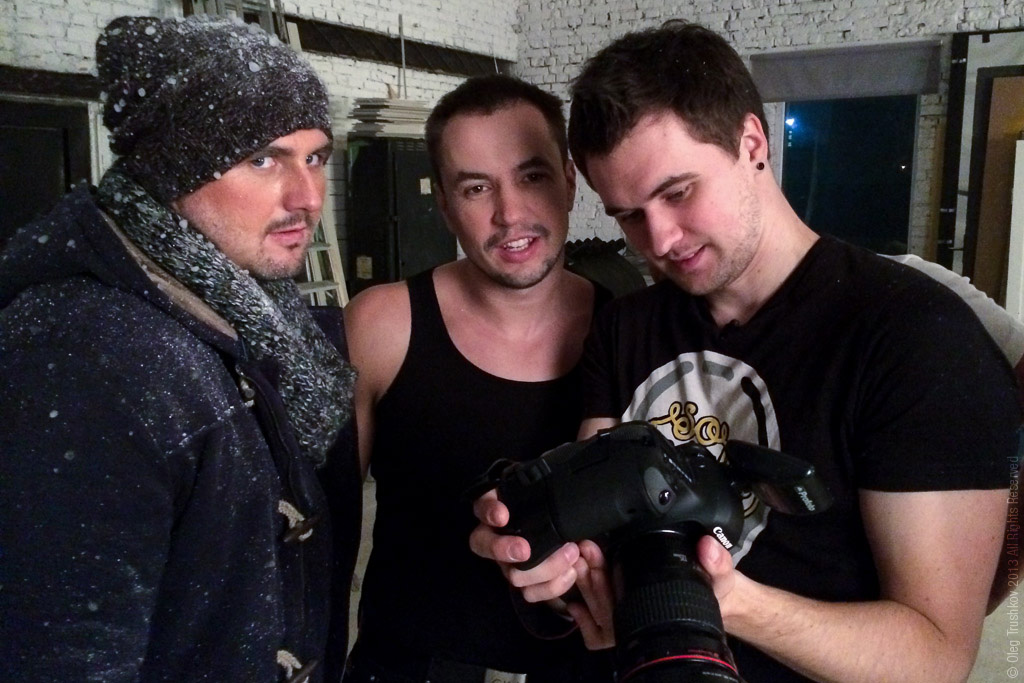 The biggest challenge during this photoshoot was to control snow, smoke and expression of the model all together. That's why I needed 3 assistants working all the time with me. At the end of the shoot I understood that I will use those single portrait shots to make a group one from them. This meant that I will spend a lot of time in Photoshop to combine them together.
This is what I've got from single portraits after some retouch and color correction.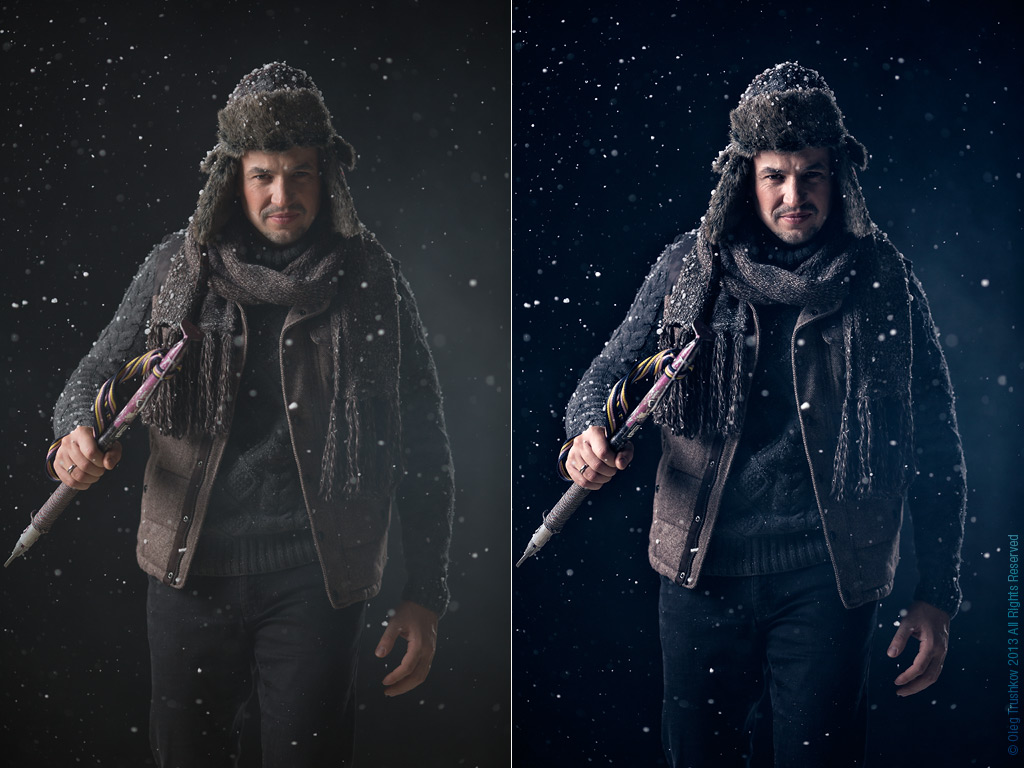 And then I've put them all together using masks and retouch.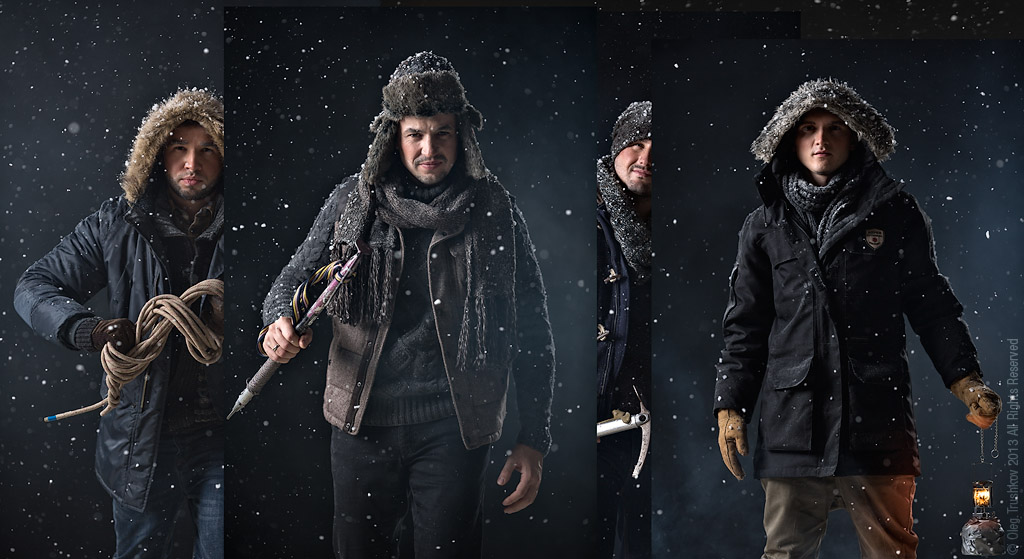 More pictures at my previous blog post.
I am very glad about the result we have got and it would never happen without a HUGE help of all the involved people:
Assistant and photographer: Katya Selezneva
Assistant and BroOfAllTimes: Sergey Kiriyak
Assistant: Vadim
Stylist: Lesya Fedorchenko
Makeup artist: Galyna Lozynska
Music band: Mission 3:16 (Yura, Dima, Stas, Kostya)
Positive photo community: Kaddr.com
Studio: Studio1
Thank you all!
Follow me on Twitter Facebook and Instagram!
Video: